Measure Your Cap Size
How To Measure Your Cap Size For a Custom Fit Allure Wig
Differences in wig length between straight, body wave, and curly style.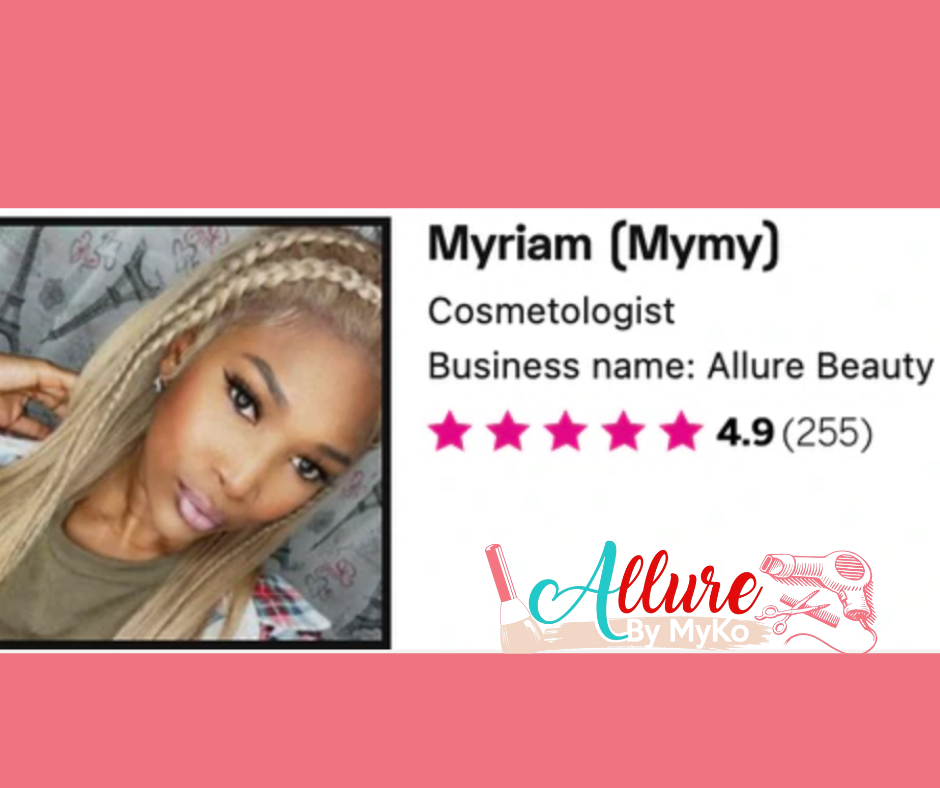 Over 250 reviews on StyleSeat ⭐️
After attending cosmetology school at Empire Beauty School and graduating in 2014, I received my license in 2016 and started my own hair & make up practice as an independent contractor. 
Thanks to the tremendous support I've received in the city of Cincinnati and surrounding areas, I grew my loyal customer base and been able to expand my business. 
 ( Over 250 reviews onStyleSeatfor an average of 4.9 Stars ⭐️ ) 
MY Favorite Accomplishment
One of my favorite accomplishments is being a mentor in The Young Girls Empowerment. A non profit organization geared towards girls of age 7 to 20, where we help teach them how to be a positive role model, a positive citizen in the community, and show them how to focus on the positivity of life amongst all of the chaos surrounding us.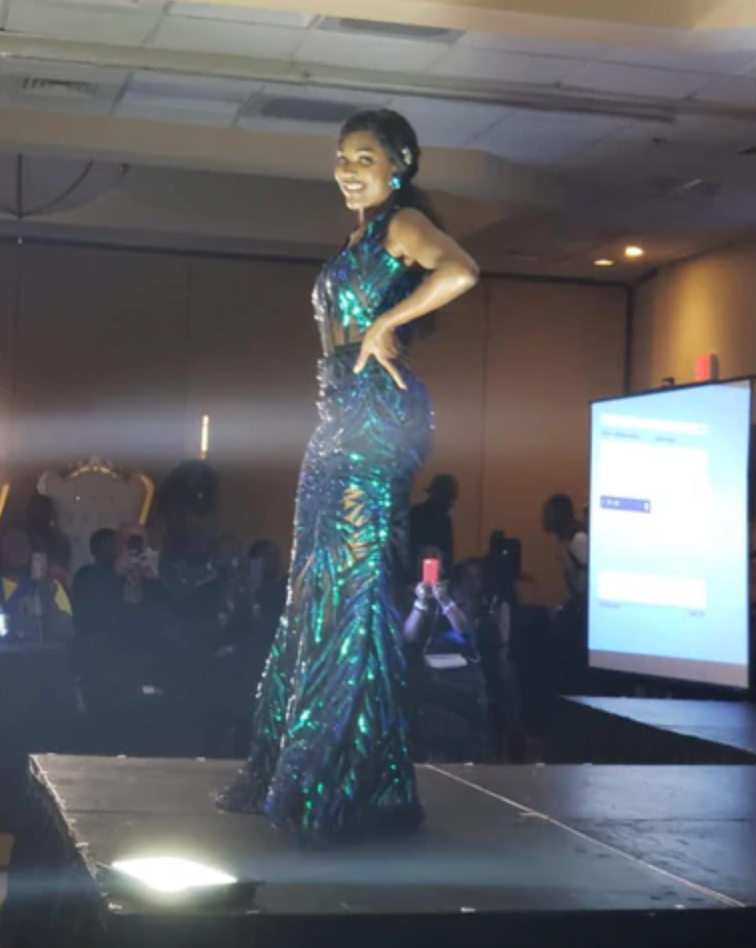 Goals and Other Accomplishments
My goal is to make everyone who shops with me feel gorgeous in their own skin, and realize that you can achieve your dream look, be proud of your flaws and perfections alike and feel good about being you day in and day out.
My other accomplishments include, being apart of Miss Africa USA 2020 competition where I made it to the finalist round as a first time contender, graduating top of my class at Empire Beauty School, and owning my very own salon by the age of 30.   
I would like to thank each and every single one of you for visiting my page, sharing the resources I have here, and being apart of my journey. Thank you for the love and towards Allure and being a part of The Feel Good Experience. 
Services Offered
Custom Wig Construction

Build your own wig, get ideas for styles to create, and looks to go after by looking at our "favorite wig looks" page, where I try different colors, styles, outfits, to go along with my wig and give you some ideas.

Lace Wig Install

Steps for a lace wig instal include, hair is first braided, and wig glue is used and applied around the perimeter of your hair, no glue gets in your natural hair. The wig is then bonded with the glue and secured with wig clips as needed.

Traditional Sew In

Any sew in with any natural hair left out to blend. Anything over 3 bundles will be $25 extra per bundles. Great for women who want to avoid heat in their natural hair.

Lace Closure Sew In

Closure must be dropped off at least 2 days or a at the latest for customization. This is a sew in with all hair braided using a closure piece at the top up to 3 bundles. Additional bundles $25 more. Hair longer than shoulder length will be more.

Lace Frontal Sew In

Frontal MUST be dropped off no later than 2 business days prior to appointment. lace closure either fully sewed, glued, or both, for added security.

Crochet Braids

This features an invisible (knot free) part which helps Crochet braids appear as if they are coming out of scalp by hiding knots using a special crochet method.

Eyebrow Services

3D Mink eyelashes, eye brow fill in, sculpted eye brows and more.

Loc Maintenance

Deep wash treatment with cooling shampoo, leave in conditioner, and all natural products used to rejuvenate your hair and enrich your hair while improving the quality and its growth.